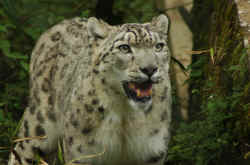 Snow leopard, elusive king of the mountains. (taken in captivity).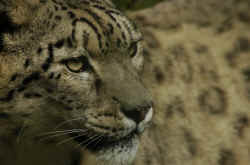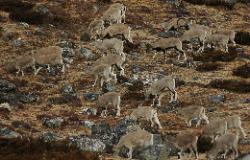 Large herd of blue sheep grazes along the hillside.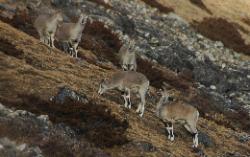 Female blue sheep.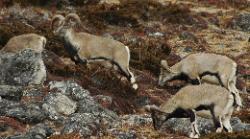 Male blue sheep with their large horns.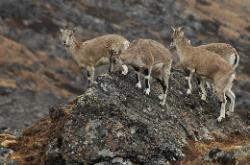 Young blue sheep lick lichen of the rocks.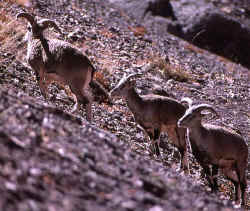 Blue Sheep in Ladakh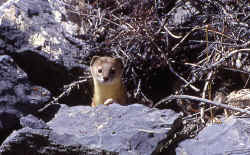 Stoat in Ladakh.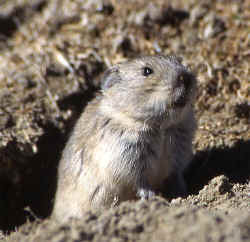 Not a pika, but Stoliczka's Mountain Vole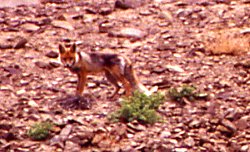 Fox in Ladakh Likir region.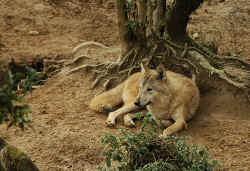 Wolf (controlled conditions)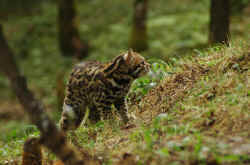 Wild cat (controlled conditions)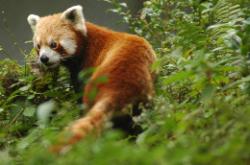 The Red Panda is the national animal of Sikkim but very hard to find (controlled conditions).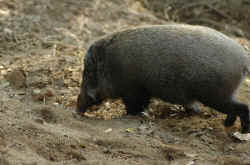 Wild boar (controlled conditions)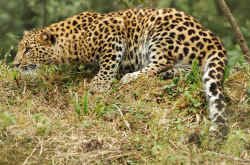 Young panther (controlled conditions)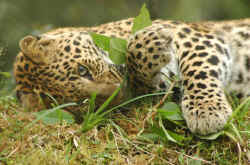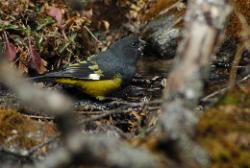 Large number of different birds can be heard - rarely seen - in the intact parts of the forest.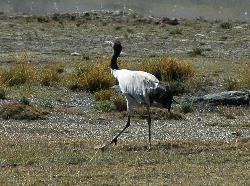 On the wetland of Nagartse in Tibet we spot three rare black-necked cranes (Grus nigicollis). Degradation of habitat has reduced their number to 5'500.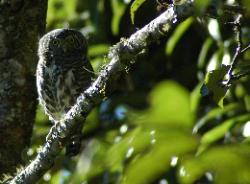 Owl sitting in a tree near Tangshing enjoys the warm morning sun.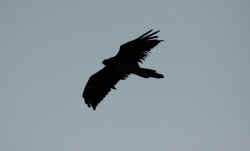 Probably a lammergeier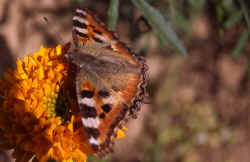 In the lowland the variety of butterflies and their colour increases quickly.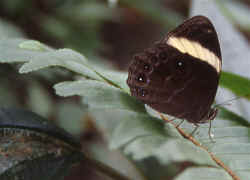 The higher we get the smaller and less colourful are the butterflies.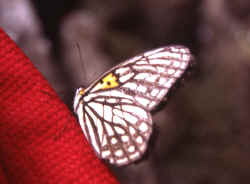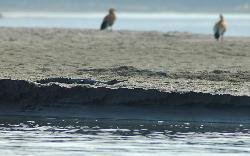 From the boat we see the wildlife at the national park's boundary; here a rare Gharial crocodile is resting on the bank.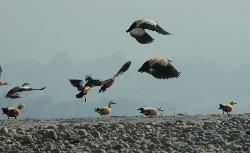 Migratory birds from Central Asia and Russia spend winter in Nepal.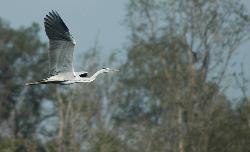 From the lodge's balcony we enjoy great views over the marshland.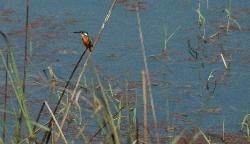 Birdlover's paradise; especially the smaller birds feature stunning colours.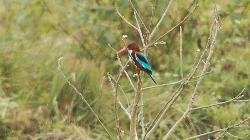 Another kingfisher.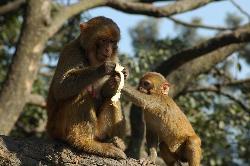 Monkey family enjoying a banana.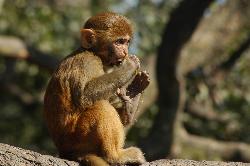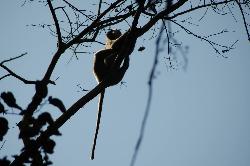 These monkeys can often be found near deer; the monkeys watch out for predators from trees...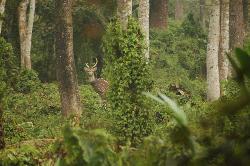 ... while spotted deer warn them about dangers on the ground.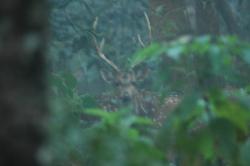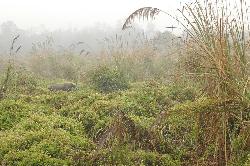 After a long day on elephant's back we finally see the rare rhino (Rhinoceros unicornis); the entire population is estimated to be at 2'000.

They are quite tame; after a short glance at our elephant the rhino ignores us.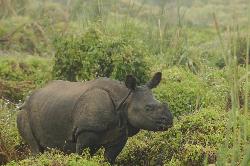 The "greater one-horned rhino"; one of 600 in the national park.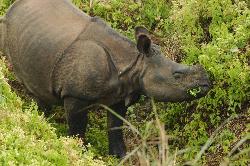 They need water and green grass all year round.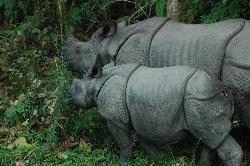 Female rhino with her baby; this is the moment where they get aggressive easily.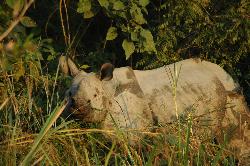 As the sun sets; the elephant driver spots a male at the edge of the dense forest.