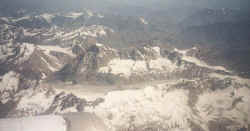 Enormous glaciers beneath us shortly before Leh, tall summits at the horizon (sadly not in the picture) must the giants of the Pakistani Karakorum.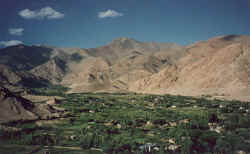 Green valley of Leh in the mountainous desert.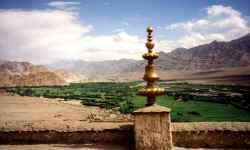 Indus valley from top of one of the many monasteries.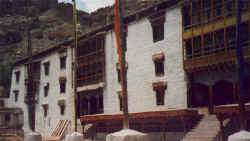 Hemis - largest monastery that is well-known for its dance-festival in summer.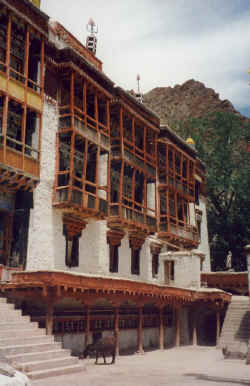 Wooden balconies in Hemis.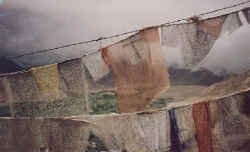 Prayerflags on the top of Namgyal peak.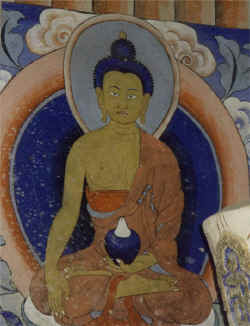 Buddha Sakyamuni, the historical Buddha, is often depicted in rural painting and statues.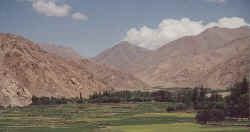 Green sidevalley, at its end lies the monastery Traktok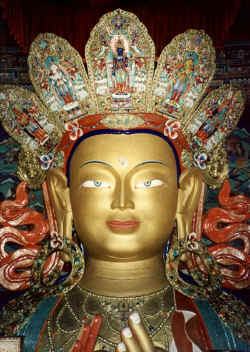 Large statue of Maitreya at Thikse monastery.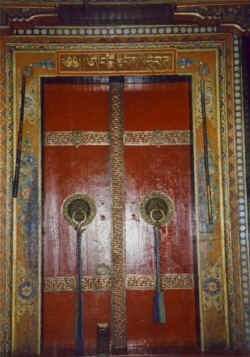 Door to a monastery.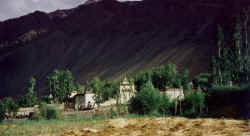 Alchi is famous for the paintings in its monasteries. The rural paintings are the last from the time when Kashmiri artists were spreading Buddhist teachings with their amazing art.


The location of the village in the green oasis is equally stunning.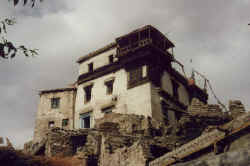 hHouse of a more affluent Ladakhi

Moonscape near Lamayuru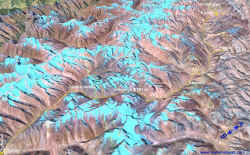 Zanskar map 3D.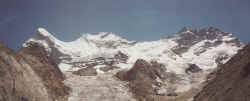 The twin-peaked Nun (7'135m) and Kun (7'134 m) are the highest mountains in Zanskar.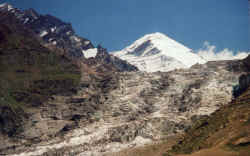 Its glaciers run far down into the valley and end just across the river near the road.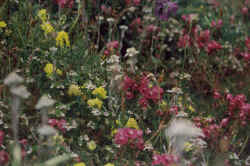 Stunning meadows with dozens of different flowers.

Wide valley near the hamle of Yüldo. The chortens represent Vajrapani (black), Avalokitshvara (white) and Manjushri (red) and announce that we have left the Muslim-influneced part of Ladakh behind us and enter the predominantely Buddhist Zanskar.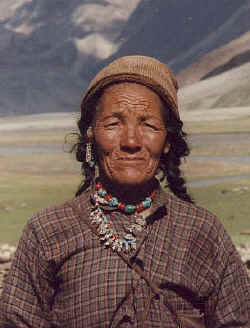 Old Zanskari lady who leads the households of Yüldo.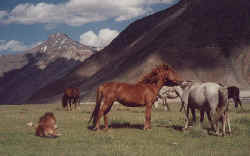 The horses from Yüldo have a reputation of being the most suitable ones for playing polo.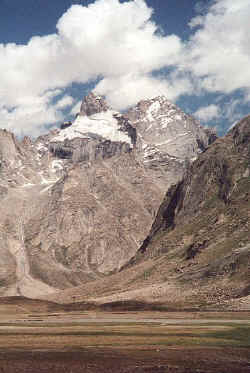 The wide valley of Yüldo is surrounded by steep walls.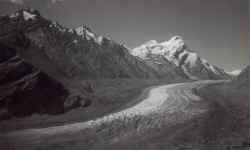 The higest pass so far: from Penzi La (4'401 m) the glacier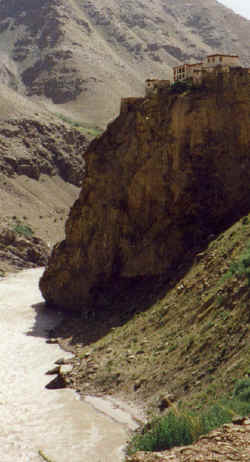 Bardan monastery watches the entrance to the Lungnak valley..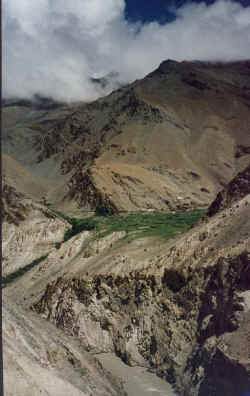 Steep rockfaces and narrow valleys are characteristic of Zanskar, on the few plateaus glacial water is used for irrigation.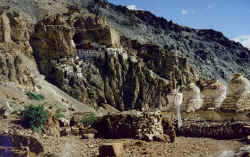 Monastery Phuktal:one of the most stunning monasteries in the whole Himalayas.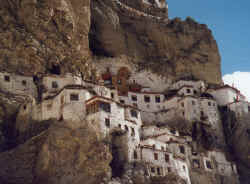 The white buildings seem like a swallow nest clinging to the sheer rock faces.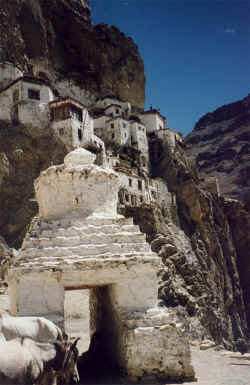 .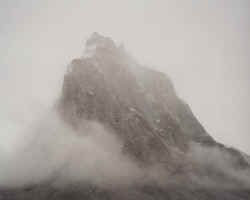 Pyramid mountain looking out of the mist.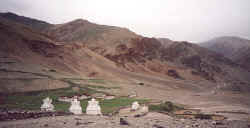 The small village of Kargiakh seems to be the most populated town south of Padum.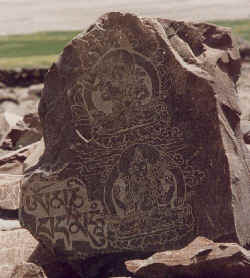 Fine rock carvings are often done during the long winters where people cannot do any work outside the house.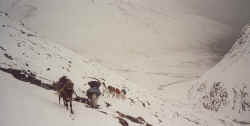 Starting the ascent of Shingo La: The good weather quickly gives way to light snowfall.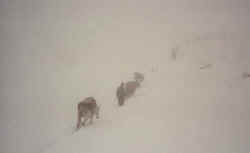 Fog and snow are getting stronger with every minute. After an hour we are lost, one pony limps, the horsemen are crying, but luckily two locals with their yaks have followed our path and pass us, leading the way.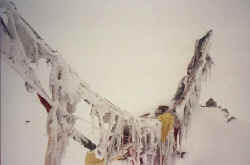 Probably my most strenuous and least glorious pass I have ever climbed: Shingo La, 5'051 m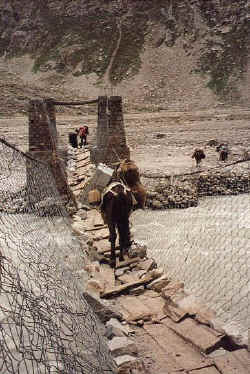 Bridge before Zanskar Sumdo, getting the mules to cross it takes some time.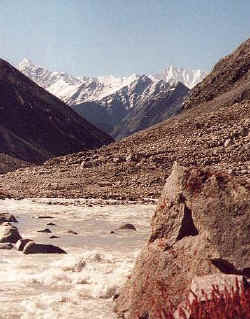 From Zanskar Sumdo it is an easy and enjoyable walk to Dharcha. The Manali-Leh highway passes the village and we take a bus to Manali, regretting to have spent only three weeks in the Indian Himalayas.